Personal Finance (US)
How is credit score calculated?
Do you want to know how is credit score calculated? We can give you some important information about that. So, just keep reading to know more!
Find out how a credit score is calculated
Have you ever asked yourself how is credit score calculated? If so, we can explain to you a bit more about how this score is calculated, who determines it, and what is the algorithm behind it. Firstly, we must understand how important credit scores are because they can determine many things in your life.
Several factors are considered when a credit score is calculated. Such as how much you owe, the way you deal with payments in general, and others. Also, you must know that the two main score "calculators" are FICO and VantageScore. Basically, what they do is search for information on a person to see how likely it is that he or she will make payments on time. And that is based on payment history and other factors.
If a person has a high score and is trying to get a credit card, a house, or something related, they will be able to get a better chance at succeeding. That happens because companies want to know if you will pay what you need to pay on time and if you will pay for it at all.
So, keep reading our post to know some more information about credit scores and how they are calculated. Also, if you want to know how to increase your credit score, read our post below with tips on how to improve your score.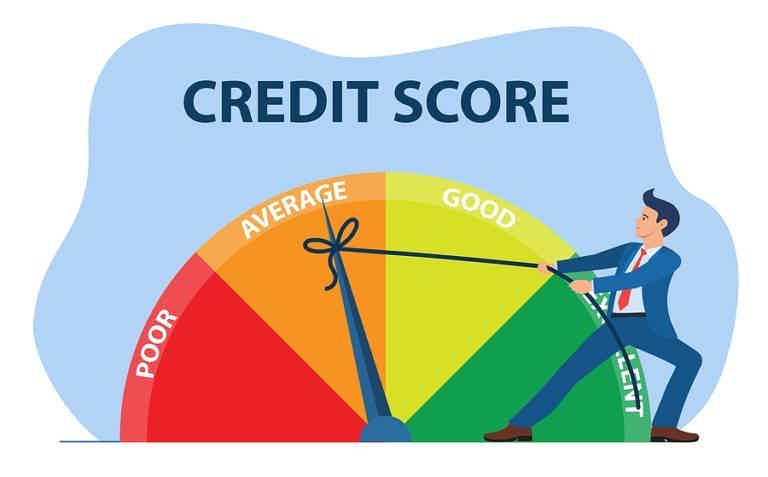 Know all the advantages, percentages, how to use it correctly and what you need to increase your credit score!
How to get my average credit score calculated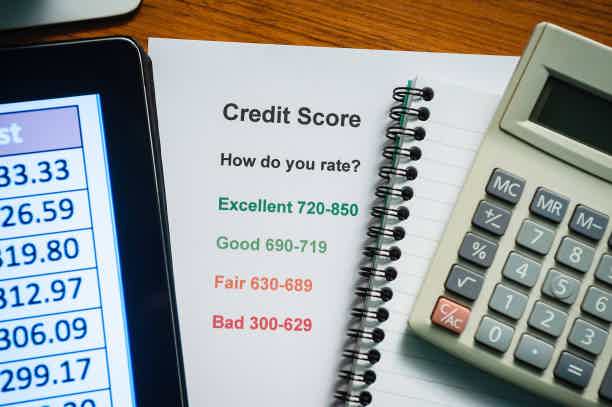 Your credit score can be calculated in many different ways and by many different credit score calculation models. Also, there are many ways of accessing your credit score. One of them is to check if your credit card company offers that kind of service. Maybe it is free, or you have to pay some fee to get it.
But some people do not know that the three major credit bureaus do not give credit scores. They only give credit records. Also, you do not have only one credit score. There are many different ways of calculating your score. So, you might have a score that varies depending on what model was used.
You can also go to a website that might provide credit score calculation services. Some of them offer your score for free, and others charge for it. Some of these services also offer monthly credit score monitoring. Also, your credit score is calculated whenever someone needs to check it or when you pay to check. Therefore, your score is not frequently updated or updated at a specific time. It is only created when necessary.
Also, keep in mind that FICO and VantageScore have the most used credit score models in the United States. These companies create more than one model to check your credit score. They also give some information about what could have negatively impacted your score and what you can do to repair it.
You will be redirected to another website
By submitting this form, I agree that I am 18+ years old and I agree to the Privacy Policy and Terms and Conditions. I also provide my signature giving express consent to receive marketing communications via automated emails, SMS or MMS text messages and other forms of communication regarding financial products such as credit card and loans. Message frequency varies and represents our good faith effort to reach you regarding your inquiry. Message and data rates may apply. Text HELP for help or text STOP to cancel. I understand that my consent to receive communications is not a condition of purchase and I may revoke my consent at any time.
What is the credit score algorithm?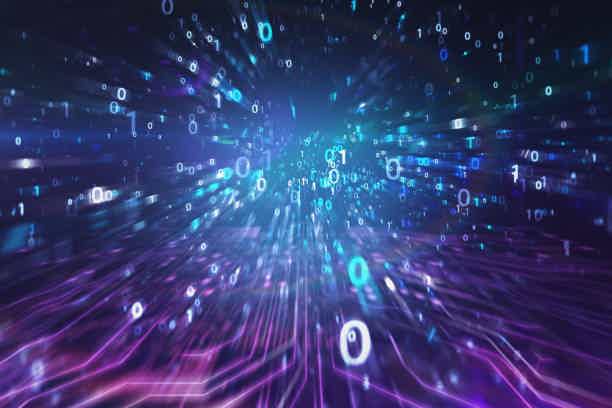 All of your information is not calculated by hand by someone. Your information is stored in an enormous database. Therefore, your score is calculated with numbers generated by algorithms. And these algorithms are nothing more than a mathematical formula based on all the information available in your credit report. And that information is compared to millions of other people's information.
What happens is that those who have a higher credit score have more chances to get lower interest rates, credit card benefits, and many other perks. Some people do not pay their bills on time, need to make loans, and have not improved their credit scores. They will probably get higher credit fees.
The algorithm we mentioned is based on your financial information from the beginning. Such as payment history, loans, the use of bank accounts, and others. We will explain a bit better about who can determine your credit score. So, keep reading below to find out.
Who determines a credit score?
Generally, a credit score depends on which of the three major credit score bureaus is being used to calculate them. The major credit score bureaus are Experian, Equifax, and TransUnion, and they play a big role in determining a credit score.
However, some key points can determine if you have a good, average, or bad credit score:
The most important thing is your payment history. You need an impeccable payment history to get a good score. If you do not have a good one and never pays for things on time, this will probably negatively affect your credit score. For example, your bills payment history will be evaluated, and your public records as well.
The way you manage your credit cards and bank accounts is considered when calculating a credit score. For example, some credit score calculations consider looking at your oldest and newest account. If you have been managing your accounts really well, you will get a better chance of having a good credit score. If not, then you will probably get a less good score.
The number of loans you have made in your life are also taken into consideration to determine your score. How you dealt with the payment of loans made in the past, the way you use the loans, and other related things are considered.
Consider some other factors
Some other factors might influence the way that your credit score is calculated. Also, it depends on which score calculation model is used. Therefore, always try to check your credit score and find ways to improve it if you find that it is necessary.
Also, remember that some things do not count to calculate your credit score. For example, your age, income, race, education, if you are a homeowner, or if you pay the rent. So, always check your report remembering the things that do count to calculate it.
If you want to know more about credit scores and how to deal with them, read our post below with an easy guide to help you understand them more simply.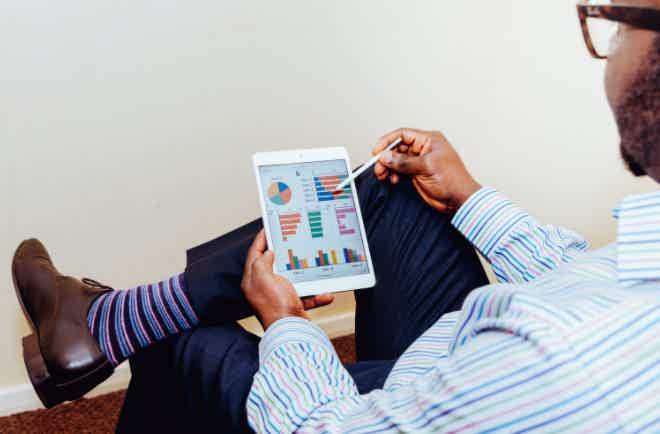 We want to tell you everything about credit scores. Did you know you have one? We doubt that there is a more simple guide than ours.
About the author

/

Victória Lourenço
Reviewed by

/

Aline Barbosa

Senior Editor