Comparison (US)
Citi Chairman American Express or The Centurion Card?
Unsure whether to apply for the Citi Chairman American Express or The Centurion Card from American Express? This article will help you decide which card is best for your needs!
by Victória Lourenço
09/13/2021 | Updated on 01/23/2023
Citi Chairman American Express or The Centurion® Card from American Express: which card is better?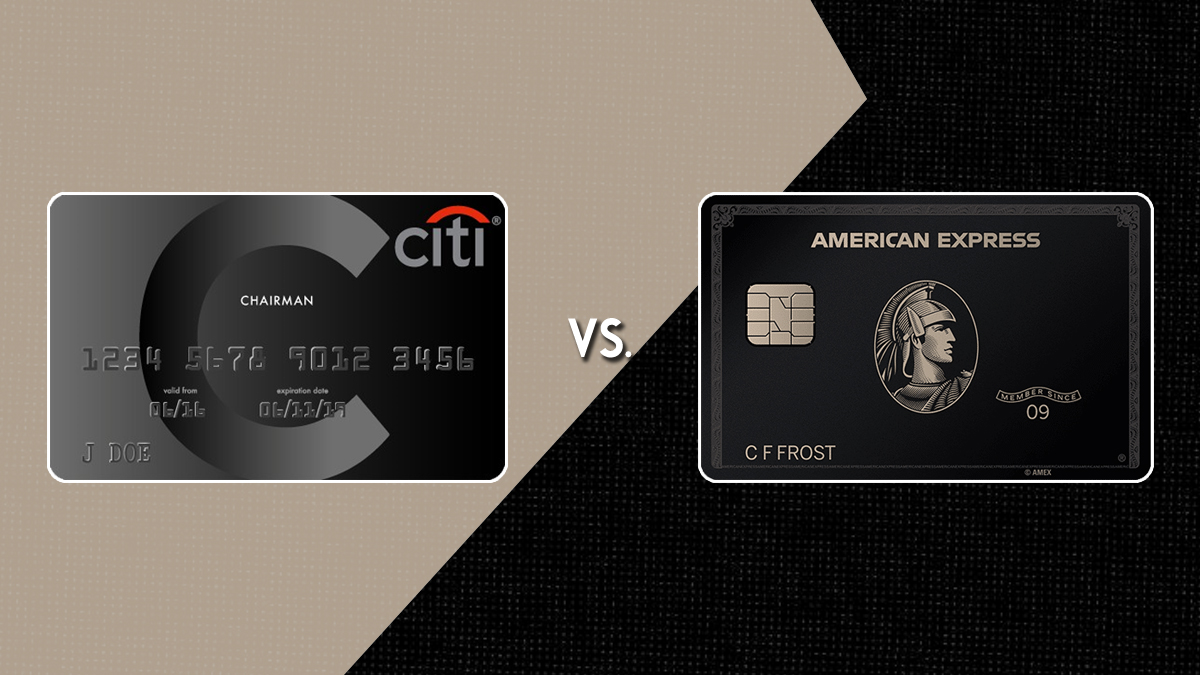 Are you ready to finally invest in the luxury of a high-end credit card? If so, then you're probably choosing between the perennially popular Citi Chairman and exclusive The Centurion Card, both from American Express.
Both cards have enticing perks, but figuring out which one is right for your spending needs can be a tough decision! Choose wisely, because the costs associated with these two cards are not for those who don't understand potential ROI or long term value.
In this article we will take an in-depth look at both options – from annual fees to bonus miles earnings – so that you can make an informed decision.
By the end of it, you'll have a final answer as to whether Citi Chairman The Centurion Card is best suited to meet all your individual needs.
How about a little help?
So, if you do want one of these two cards, this will indeed be a decision difficult to make. However, you have already started to make your decision easier. And this is because you are reading our article. Here at Mister Finance, our goal is to help you make the best and healthiest financial choices you can.
In order for us to begin helping you, let us present to you a quick comparison between Citi Chairman American Express or American Express Centurion. Afterward, we will give you more details about each one of them, including some disadvantages. Then, we will end this conversation of ours by asking you that question at the beginning again. Ready?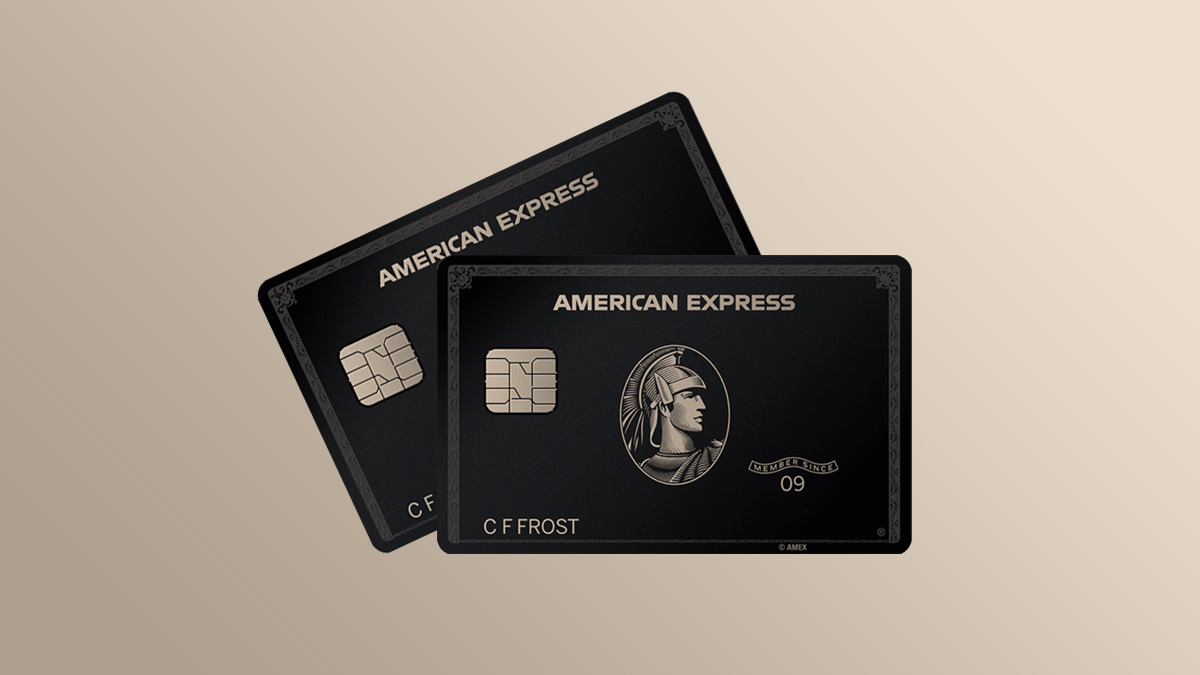 If you want to know how to apply for, and whether you are eligible for, the American Express Centurion, this is the place.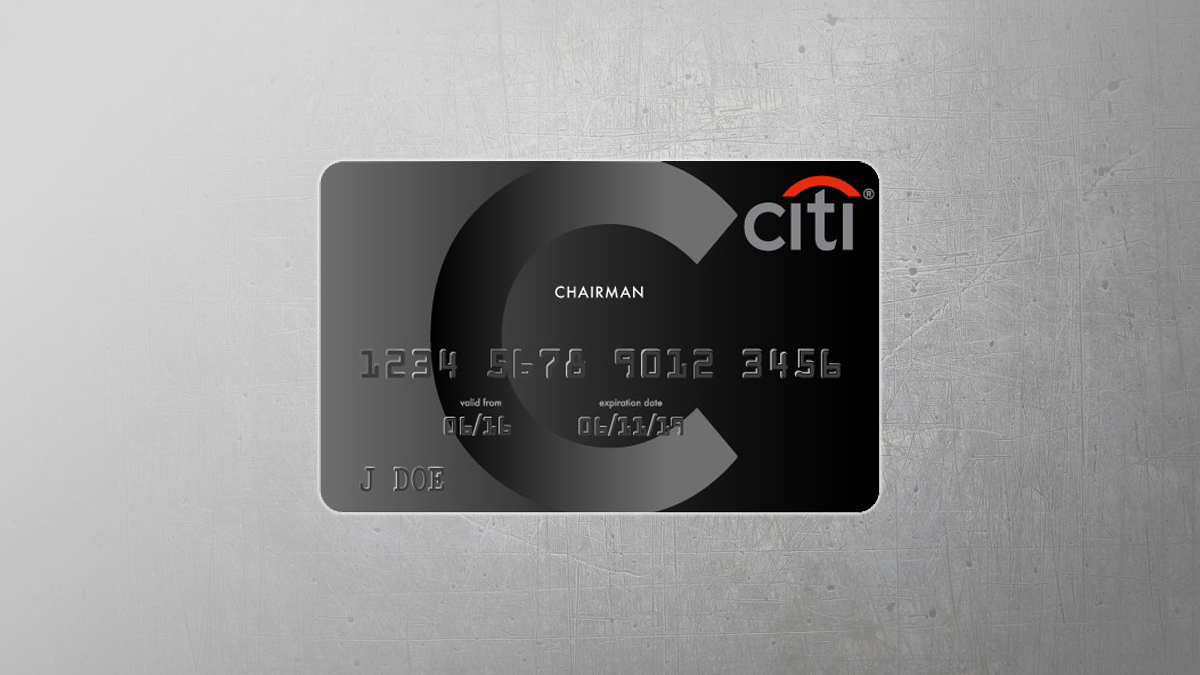 The Citi Chairman American Express card has special benefits. Read more to know if you can get this exclusive card and how to get it!
Citi Chairman American Express card
American Express Centurion card
Credit score
Excellent
Excellent
Sign-up bonus
N/A
N/A
Annual fee
$500
$5,000
Rewards*
The card has a travel rewards program
Free concierge services are available 24/7
Programs related to private jets, and more

*Terms apply
1 MR point for every dollar that you spend on purchases
1.5 MR points for every dollar that you spend on purchases
50% bonus on MR redemptions already paid airfare
Equinox All Access Gym Membership
Saks Fifth Avenue Credit
CLEAR membership available for the cardholder and family
Concierge service available 24/7
and more

*Terms apply
Other perks
N/A
N/A
APR
11.24% variable APR
25.24% variable APR for purchases
Citi Chairman American Express Card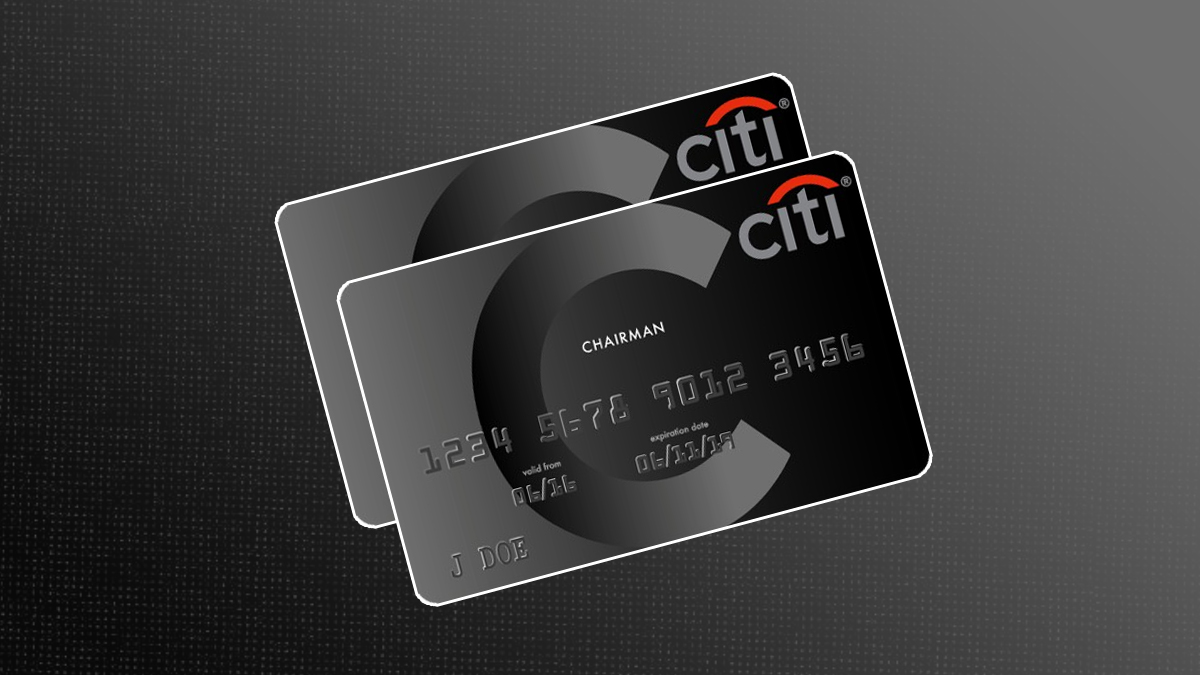 Now, let us take a look at some of the disadvantages of this card. First of all, to qualify for this exclusive card, you will need an exceptional credit score.
That is, an excellent one. As for the penalty interest rate, it is around 29,99%. Since this credit card is for those who have a lot of money. Moreover, this card has a high annual fee. Certainly, a $500 annual fee is for people who do not need to worry about money.
Also, you must have more than a good credit score to be eligible for this prestigious card. Because this is an invitation-only card, and a perfect score is not enough. According to certain sources, persons who receive an invitation usually have a substantial amount of money in their Citigroup Brokerage account.
The Centurion Card from American Express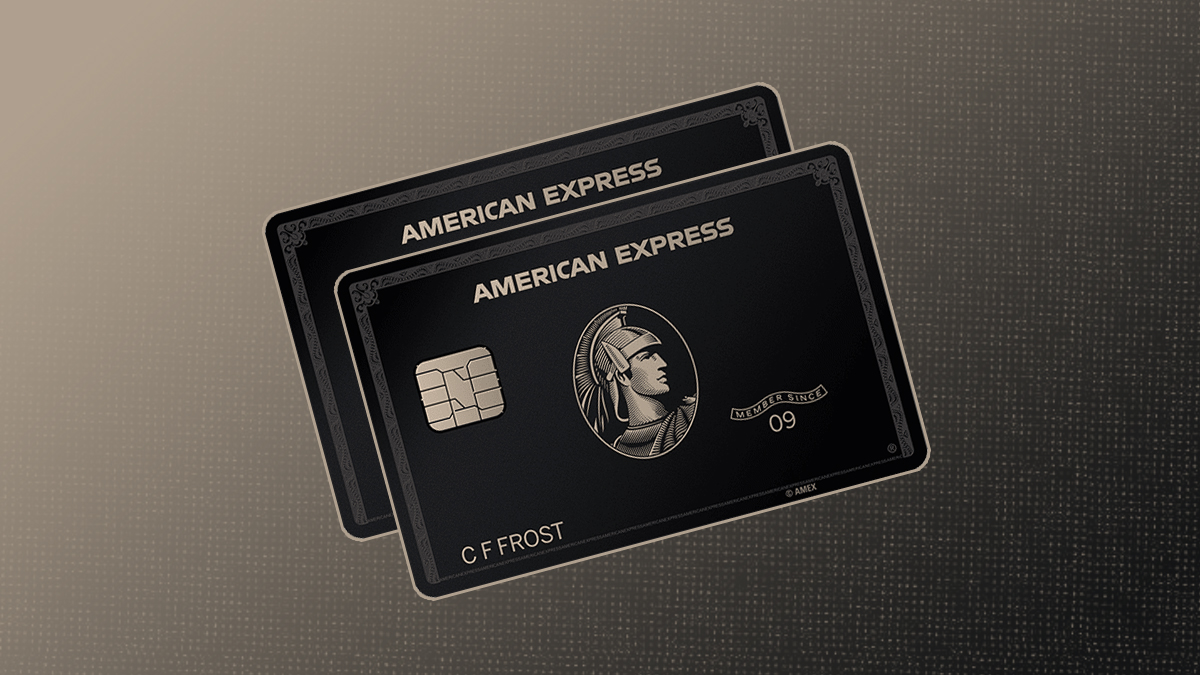 The purpose of the AmEx Centurion credit card is to elevate your social status. This means that it grants you access to various experiences worthy of members of the elite.
By getting hold of this card, a range of concierge services will be available twenty-four-seven, with benefits that include premium airport services, as well as airport lounge accesses.
But if you are thinking of qualifying for the Centurion card, well, we might not have that answer. Because, as it is an invitation-only card, what they require is kind of a secret. However, we do know that you must be a member of their company for at least twelve months.
Premium credit cards are eye-catching, and when we hear about Platinum and Black cards especially, we are left with a question: what is the difference between them? See that next.
The benefits of Black cards
Black cards are for persons with a higher purchasing power. You must receive an invitation from the responsible bank in order to obtain it. Purchase protection, price protection, concierge service, specialized customer service, hotel and resort differentials, insurance for rental vehicles, priority pass, and much more are some of the most prevalent advantages.
The benefits of Platinum cards
Platinum cards have additional benefits than Gold cards, particularly for those who travel regularly. Concierge service, specialized customer service, rental vehicle insurance, price protection, purchase protection, loyalty program, and emergency card replacement are among the most frequent positive features.
Disadvantages of the Citi Chairman
Regarding the disadvantages of the Chairman credit care, we can mention that you need an excellent score in order to qualify for this premium credit card. Secondly, the penalty interest rate is approximately 29,99 percent. And last, the card has a high annual fee of $500. But this is not as high as the Centurion. Read below.
The Centurion Card disadvantages
Talking about the disadvantages of this card, first, we have its ann annual fee. Paying $5,000 for a credit card can be a con for some people. But others might not care about paying this amount.
Second, you will have to get invited to apply for this card. Third, it has a $10,000 initiation fee. But this one might also not be a problem for the people who use the card. Then, there are no bonus rewards or welcome bonuses.
Citi Chairman or The Centurion Card: which you should choose?
So, here we are again: Which card better fits your profile? The Citi Chairman or The Centurion? After reading this article, you may already have an idea of which one to choose. In case you still have doubts, we have some final advice.
Our advice is that, first, you look at your financial reality. Then, if you prefer to save some money and find both card's benefits great, go for the cheapest.
However, if spending is not a problem for you, you could try and see if you receive an invitation for the more expensive one. And if you'd like a third, exclusive option, then check out our full Stratus Rewards Visa Card review.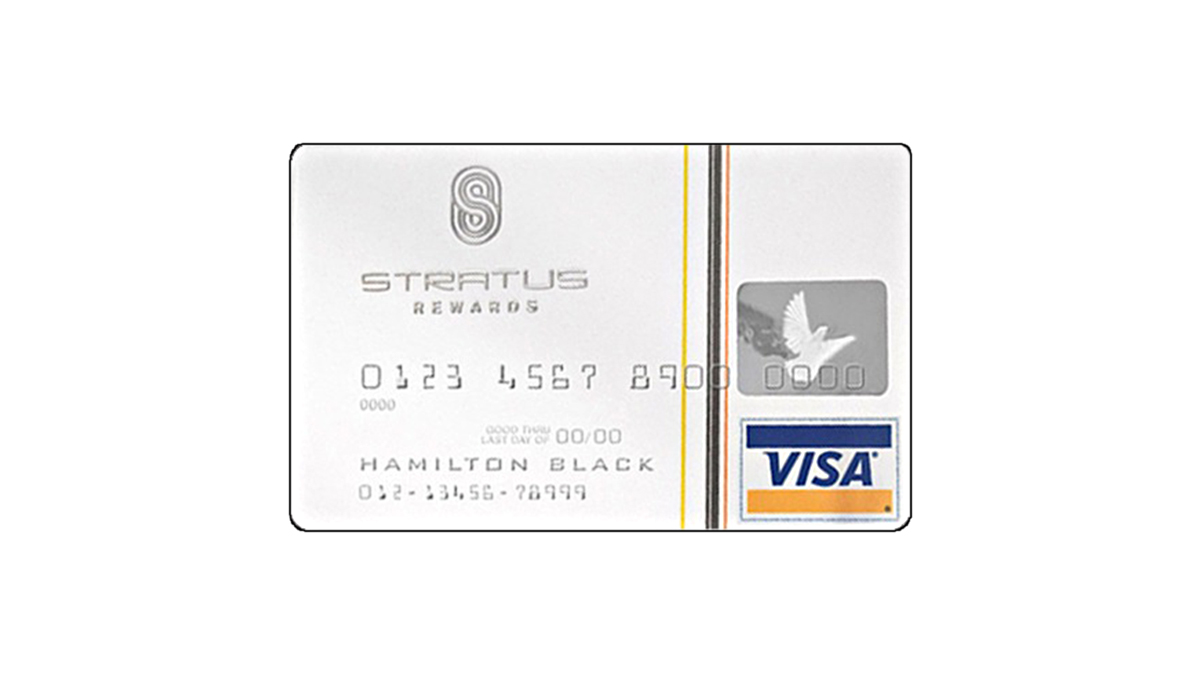 If you want to know more about the Stratus Rewards Visa Card, keep reading our full review!
The content on this page is accurate as of the posting date; however, some of the offers mentioned may have expired.
About the author
Victória Lourenço
Reviewed by
Aline Barbosa
Senior Editor