Credit Cards (US)
What is a medical credit card?
What is a medical credit card? Read this article to learn more about it, and check the list of the best ones available on the market for you to choose from.
Understanding a healthcare credit card: should you get one?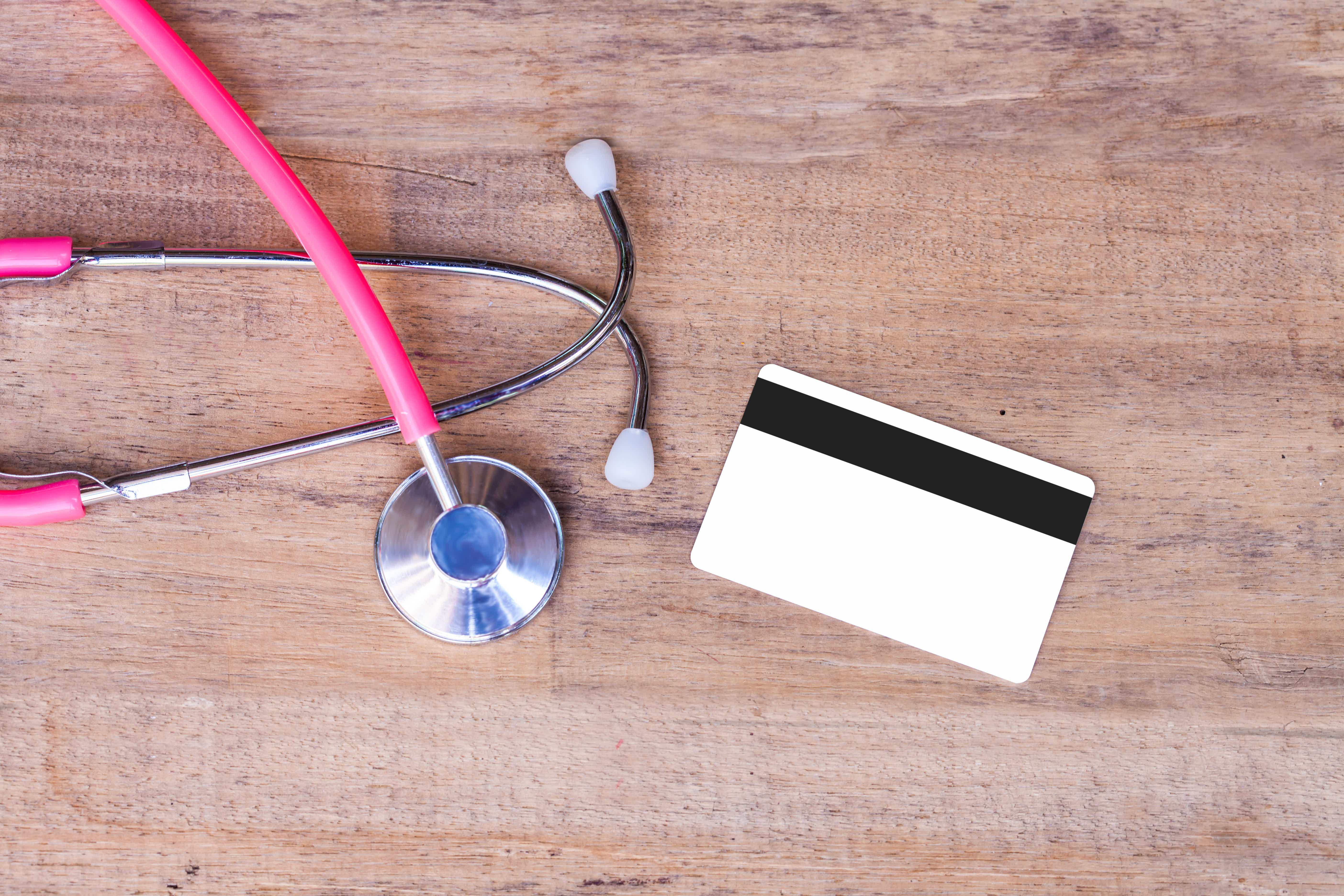 A healthcare credit card is a type of card designed to cover medical expenses. Imagine you have an emergency or need a dentist to treat a canal; a medical card can help you with that kind of situation.
Although you need to check out which procedure a healthcare card covers, it might be worth considering if your insurance or savings account doesn't accept the reason for the cost.
You need to remember that even if it is called a medical credit card, it doesn't work as a traditional card as we are familiar with.
In general, they cover various numbers of medical procedures, including veterinarian in some cases, but you can't pay for regular purchases with them.
Take a look at this entire article to understand all about them, and check out the list we have prepared for you with some best choices available.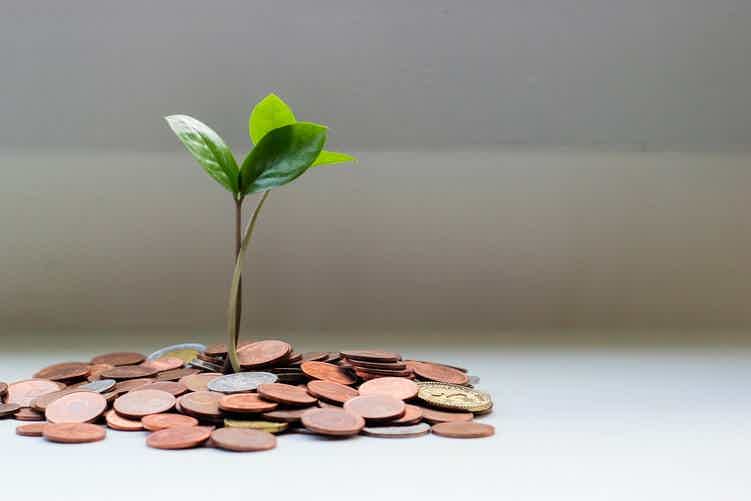 A health savings account is a way to be in control of your medical expenses. How does it work? Should you get one? Read our article and find out!
Is a medical card a real credit card?
In short, a medical card is not a real credit card. Although it works like one, you can not use it to purchase and hire regular products and services.
But, it does function like a credit card, indeed. For medical situations, you can rely on a healthcare card to help you out with your finances in those situations where insurance or a savings account doesn't accept the bill.
Also, even though a medical credit card is designed to pay for medical procedures, including dentist and veterinarian ones, it doesn't cover all.
Therefore, you need to make sure the health care provider accepts the card, as well as the card provider accepts the procedure.
On the other hand, those cards can be handy if you compare paying off your medical bills with them instead of paying with a traditional credit card.
For example, usually, most regular credit cards have high-interest rates and don't offer you the ability to negotiate debt.
Depending on how much you owe and for how long you will be financing, a loan might be a better alternative than a traditional credit card.
That's why a healthcare credit card might be worth considering if your expenses are covered by it and your medical provider accepts it since it is designed especially for those situations.
You will be redirected to another website
By submitting this form, I agree that I am 18+ years old and I agree to the Privacy Policy and Terms and Conditions. I also provide my signature giving express consent to receive marketing communications via automated emails, SMS or MMS text messages and other forms of communication regarding financial products such as credit card and loans. Message frequency varies and represents our good faith effort to reach you regarding your inquiry. Message and data rates may apply. Text HELP for help or text STOP to cancel. I understand that my consent to receive communications is not a condition of purchase and I may revoke my consent at any time.
Healthcare credit card benefits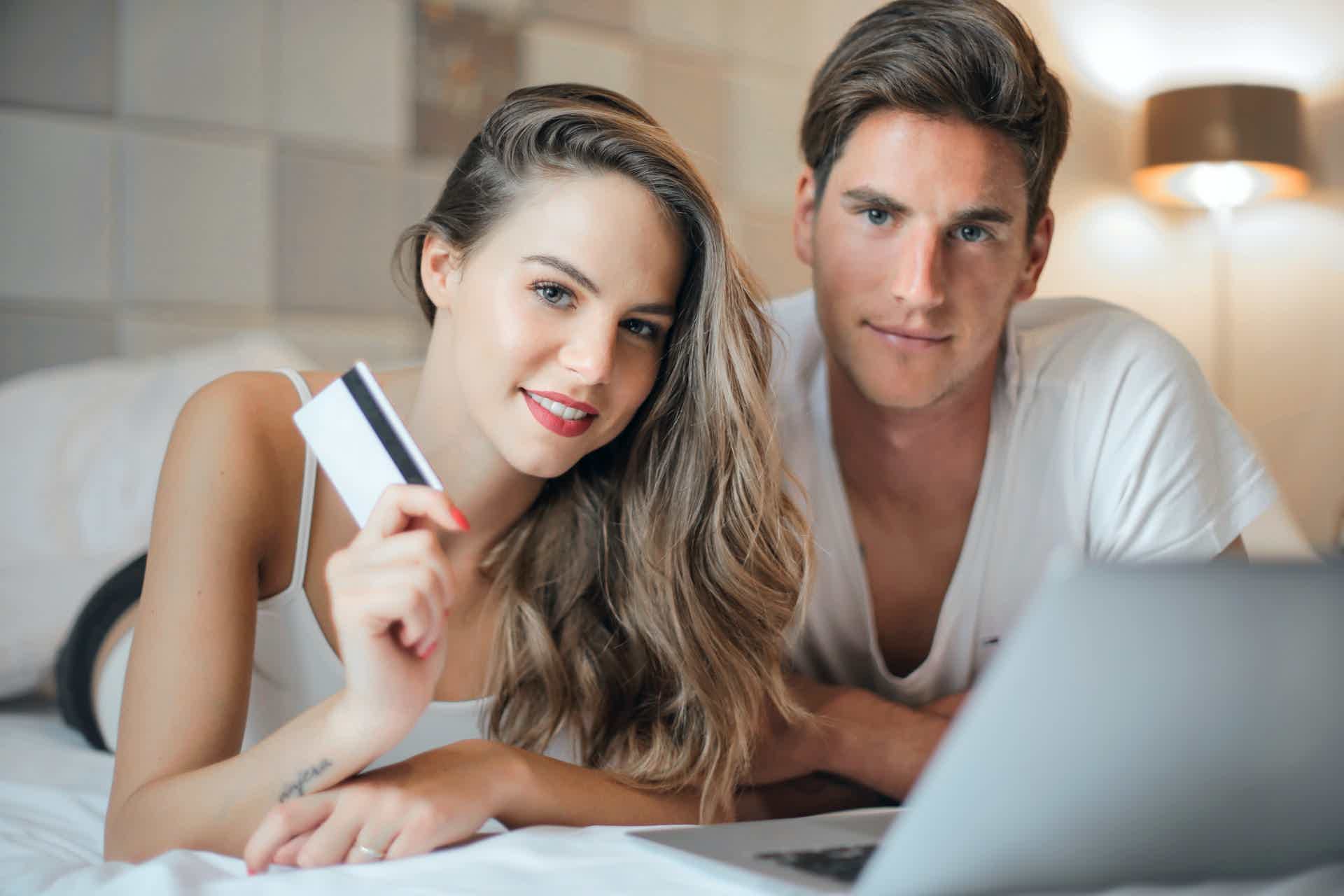 A medical credit card is a good option for some reasons. Firstly, most options available offer an introductory interest financing rate of 0%. So, if you manage to pay off your bills on time, you avoid higher interest rates later.
Secondly, those cards usually offer longer-term financing rather than traditional credit cards.
In this case, they mainly reduce the interest rate and input fixed monthly installments.
Thirdly, most offer a middle-interest rate on revolving credit, unlike traditional credit cards do.
Furthermore, it is easier to manage your finances, considering the bills will be separated from your regular account since the card is specifically for medical situations with its own account.
Also, it might be challenging to get a loan or even to negotiate medical debt through traditional systems. For example, not all savings accounts or insurance accept medical procedure costs.
On the other hand, it is quite easy to have access to healthcare credit cards and their benefits.
However, it is essential to note that even those cards don't accept all procedures, and not all medical providers accept the cards.
Therefore, you need to be sure about the terms and conditions of both parties and decide if it would be helpful for your reality to get one of those credit cards.
To help you out with that, take a look at the list of pros and cons we have prepared for you.
Pros
Most healthcare credit cards offer an introductory interest financing rate of 0%;
They provide longer-term financing rather than traditional credit cards;
It is easier to have access to the options available;
Most cards offer a middle-interest rate on revolving credit;
You can manage your medical bills on a separate account.
Cons
Not all procedures are accepted;
If you can not pay the bills on time, the interest rate can be high;
The cards don't offer regular perks as traditional ones do;
Not all healthcare providers accept medical credit cards.
How can I get a healthcare credit card: 3 good options for you!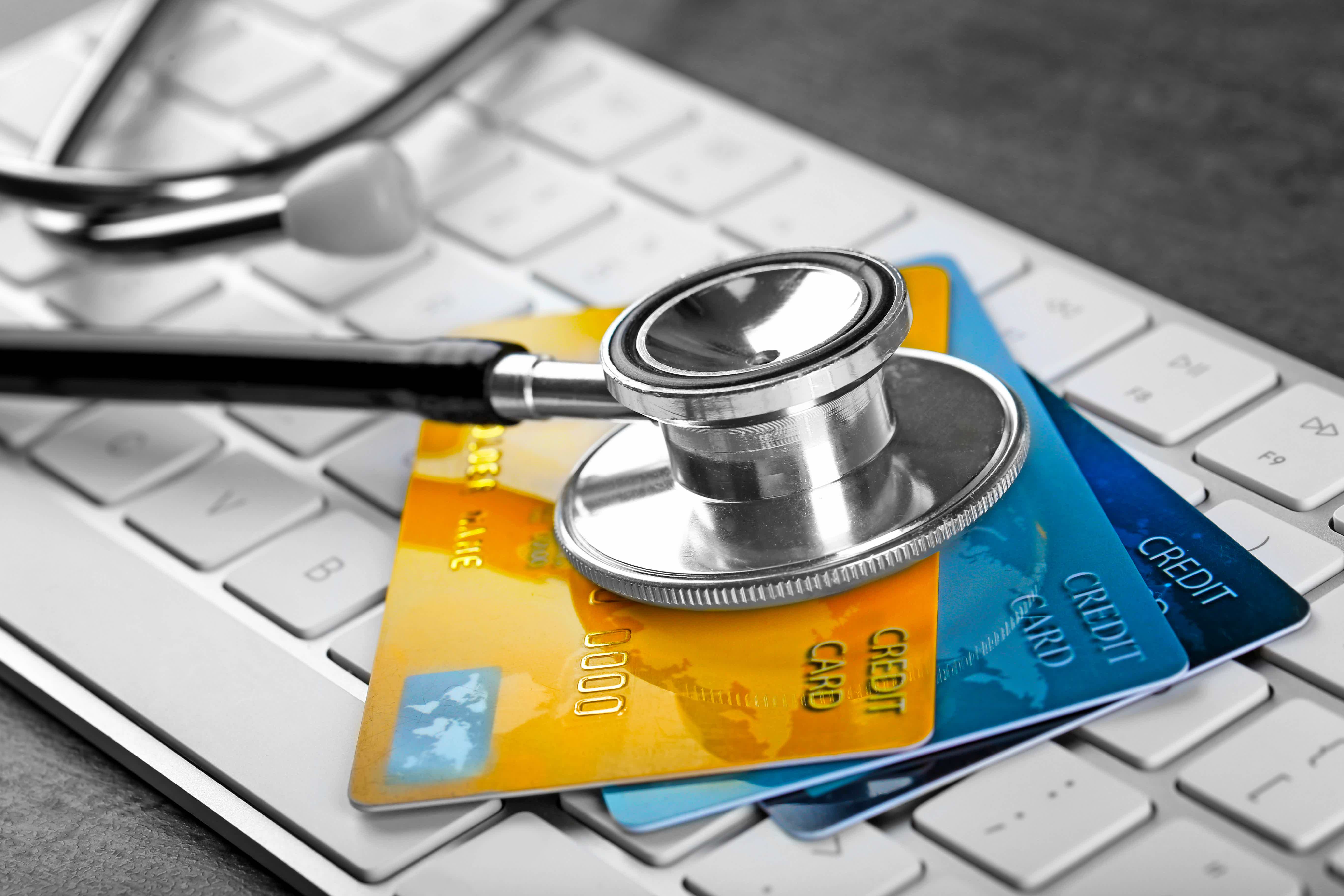 Now, check out the list of 3 best options for you.
AccessOne MedCard
The AccessOne MedCard is another good option for you. They have great reviews and rates from customers, healthcare providers, and researchers.
The financing options and payments are flexible and simplified.
Also, it offers 24/7 support and a fantastic portal where you can manage your account.
Furthermore, you can choose which plan fits your profile, needs, and budget better.
Wells Fargo Health Advantage Card
Last but not least, there is the Wells Fargo Health Advantage card, which offers different financing options with special promotions.
The application is simple, and you can get your approval right away.
Moreover, it provides you with an excellent interface to manage your account and pay your bill online.
CareCredit
The CareCredit is designed to be a helpful resource for health and pet care expenses. It includes a full range of medical services, such as animal & pet care, cosmetic treatments, dentistry, dermatology, access to hospitals, labs & diagnostics, pharmacies, clinics, and more.
You can use it as an alternative when your insurance doesn't cover your bills. You can choose the term you want between many financing options.
Also, those options are better than some loans or credit cards.
The card offers a prequalification without impacting your credit score, and there is no fee to activate it.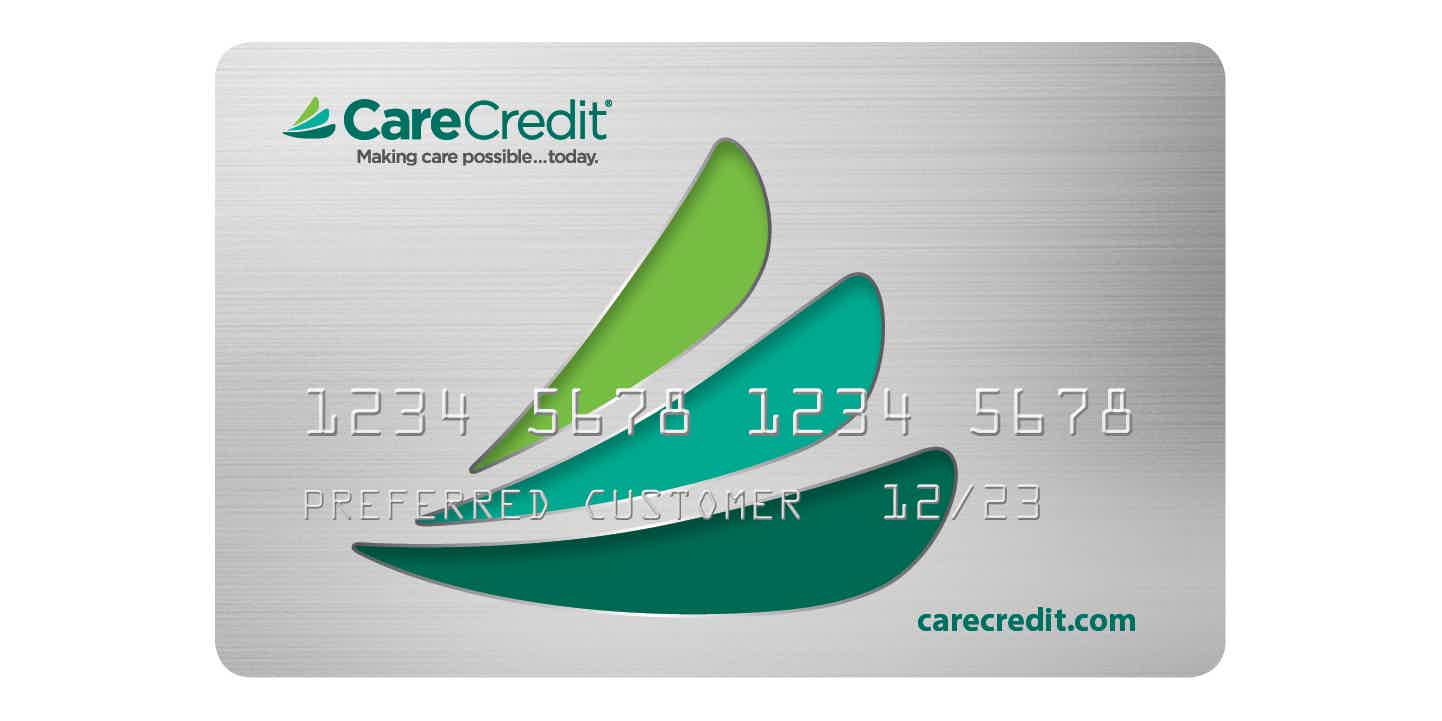 Learn how to apply for a CareCredit®, and have a powerful tool to help you with your medical bills!
About the author

/

Aline Augusto
Reviewed by

/

Aline Barbosa

Senior Editor