Loans
Wedding loans in Canada: what is it?
Weddings are a special day, but they have a cost. If you need any help figuring out how to pay for it, check these tips and learn more about loan options in the market.
Learn everything about wedding loans and choose the best!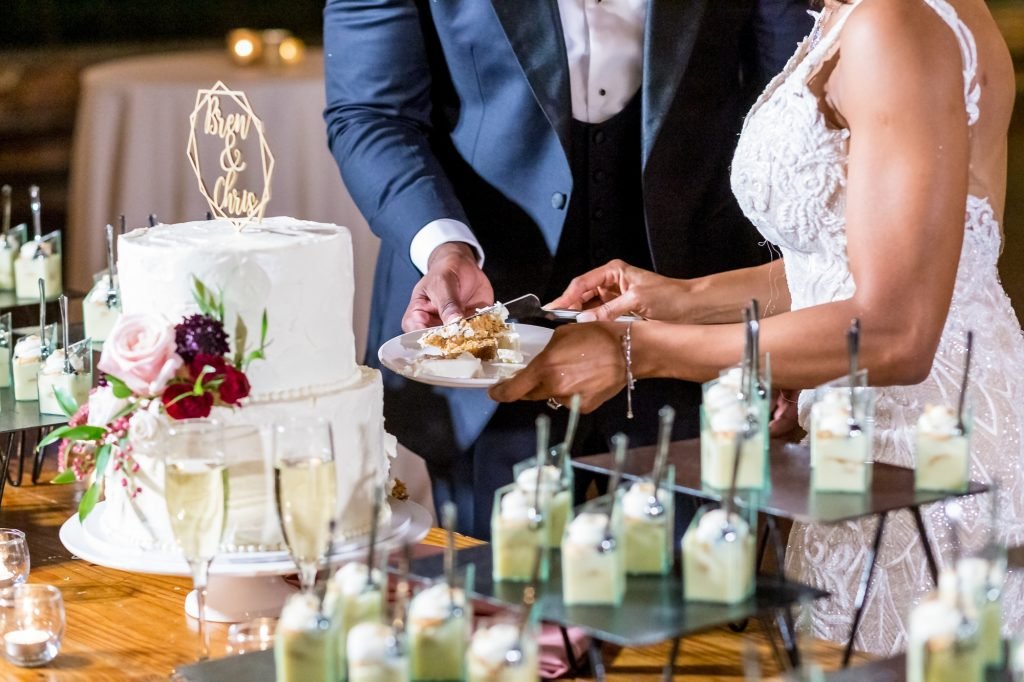 Are you asking yourself what is a wedding loan? Weddings are a celebration of love and companionship. Receiving an invitation to a wedding is exciting and brings joy to friends and family. Even more, it is one of the most important days in the life of the bride and the groom.
Unfortunately, it tends to cost a lot of money. Some people save for years to pay for it. Do you have the urge to fulfill this dream and can't wait that long? Well, then you can count on a wedding loan to help you out.
Like every type of loan, it has pros and cons and some things to consider. The Mister Finance brings you the major factors to consider to make the best out of a loan. Let's get your big day just like you wish!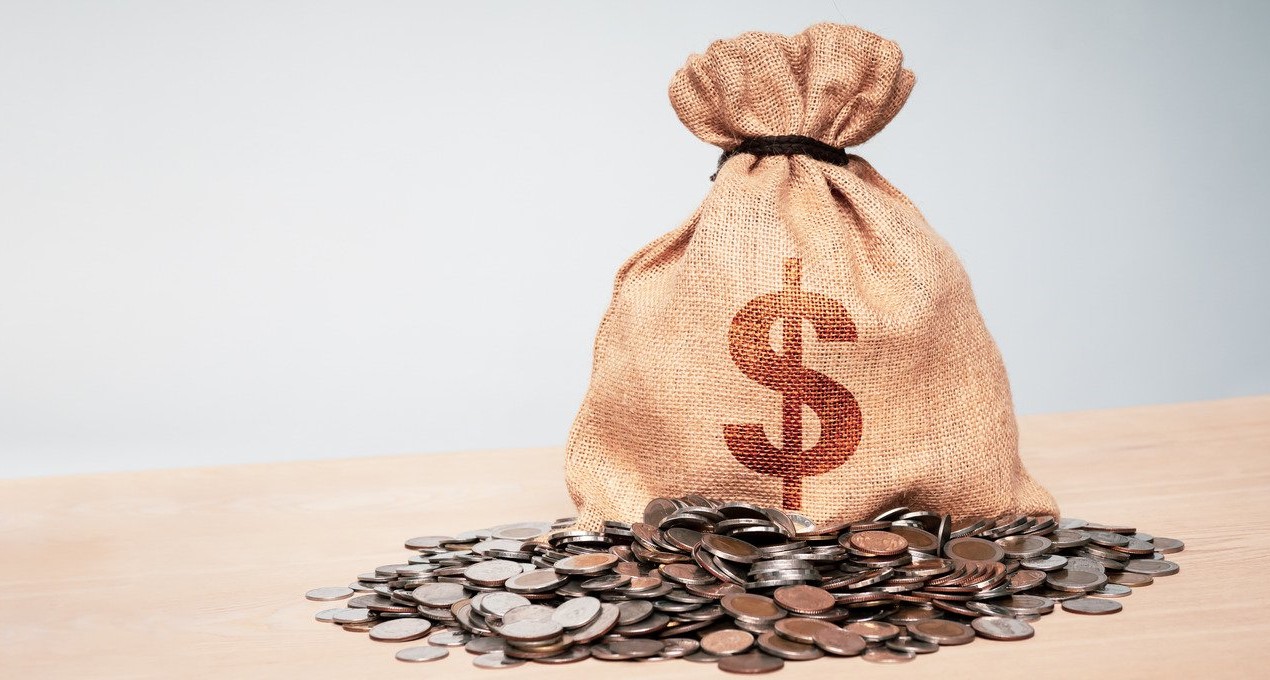 Don't you love the feeling of knowing that your hard-earned money is doing its best for you? Keep reading to know the Best High Interest Savings Accounts in Canada!
What is a wedding loan?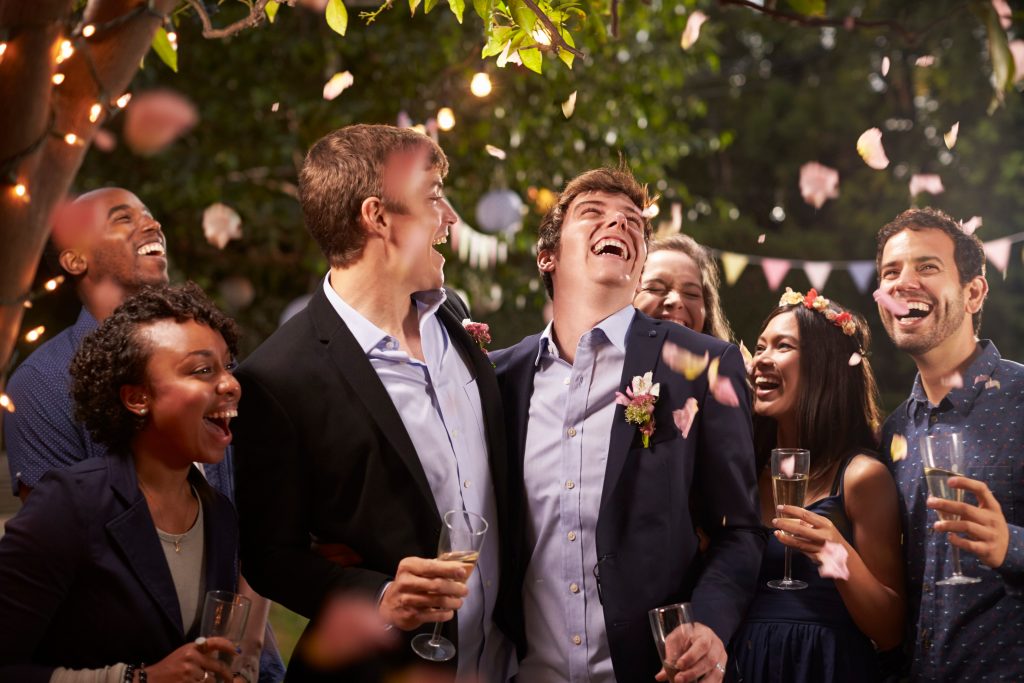 A wedding loan is a personal loan where you borrow money to pay for your wedding expenses. You can use it to acquire the wedding ring, dress, decor, venue, or even the honeymoon. You can use it to cover some last-minute expense that was not in the budget you planned initially.
It is usually a short-term loan, but there are lenders with terms of three, five, or even ten years. Also, the interest rates vary from 5% to over 35%. It all depends on which offers you'll get from the lenders after analyzing your applications.
Your credit score has a significant influence on it. The better it is, the lower the interest rates you'll face. It will also help the lenders to determine how much you can borrow and how much time you'll have to pay for it.
It can be unsecured or secured. Secured loans require an asset as collateral. Unless you have a steady income source to pay back your loan, this is a risky move.
Otherwise, you may get your dream wedding and lose your car or your house as a counterpart. Unsecured loans are faster to get in hand, which is better for last-minute expenses. However, it has a higher interest rate.
Is it bad to get a loan for a wedding?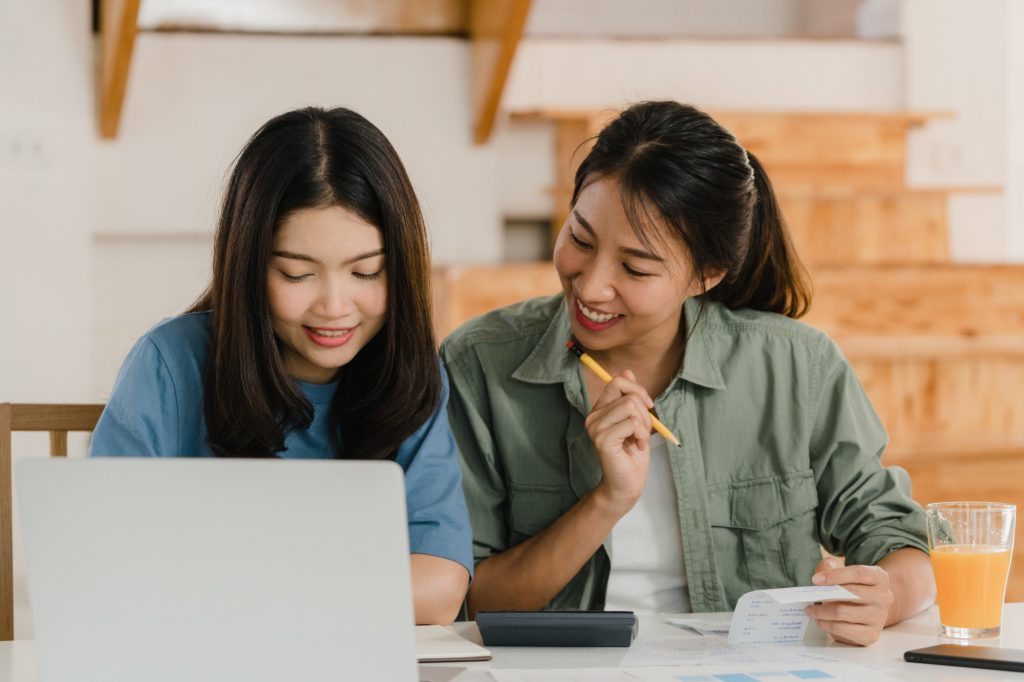 A loan is not intrinsically good or bad. It depends on various aspects to consider and how you intend to pay for it. Of course, every loan has a price, and nobody wants to start the marriage facing financial troubles.
If you're good at budgeting your personal finances, have a good credit history, and are a responsible user of credit lines, you probably won't face any trouble. A loan can be a good option and help you achieve your dreams.
Here at The Mister Finance, we have a lot of content about these financial tools.
Before getting a loan, consider these options:
Cut expenses: Maybe your dream wedding has a lot of crystal chandeliers, sumptuous flower arrangements, and a Hollywood crew filming it. Or you want to arrive at the chapel on a Cinderella-like carriage with white horses and serve only the best champagnes from France. It for sure would be marvelous, but does it fit on your budget? Consider cutting expenses and lowering your budget to minimize your debt.
Crowdfunding: marriage has changed over the decades, and so did wedding parties. Tradition says that the bride and groom's family will fund the wedding, and guests will party, eat and drink for free. But it is not uncommon today to have crowdfunding for weddings, where family and friends give as much as they want to help pay for the party. This usually won't cover the entire wedding, but it may minimize the amount of money you'll need to borrow. In this case, it would be good to avoid a wedding gifts list, as the crowdfunding would be the gift.
Postpone a little to save more money: If you are not in a rush to get your wedding party, you can postpone the date until you can save up more money to cover expenses. This isn't always easy for a couple in love who wants to celebrate it with the loved ones, we know. But having a little more patience may save you from paying more in interest rates, and you'll be able to save money for your married life.
If you have already gone through these tips and are ready to choose a loan, check the option available in the following.
How can I finance my wedding: 3 good options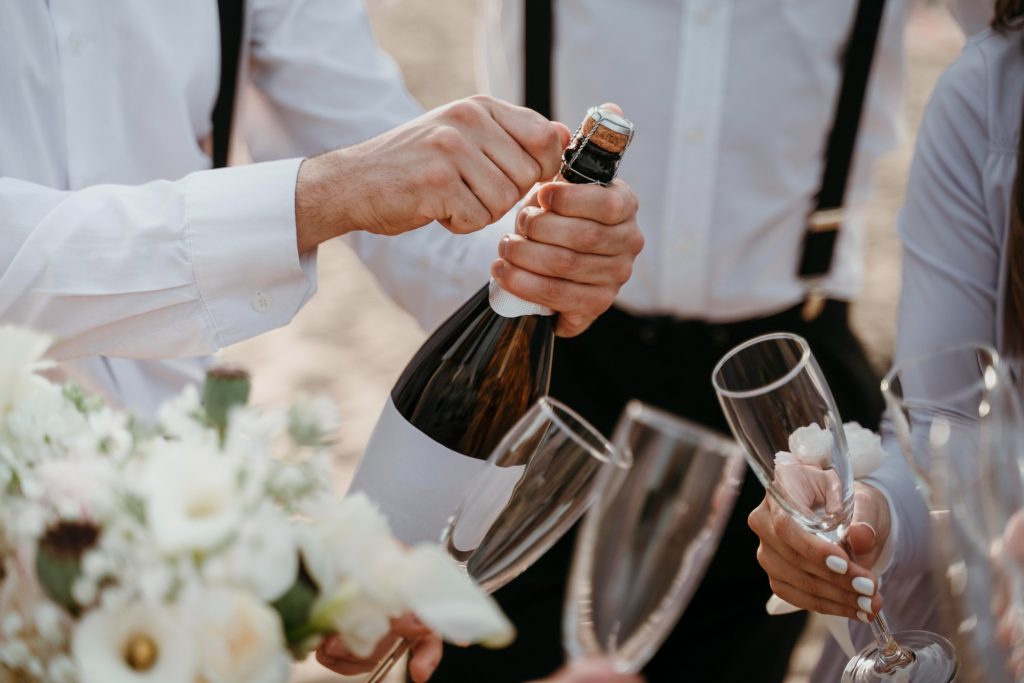 Now that you already know what a wedding loan is, it's time to understand the options. There are many lenders in Canada, some of them are online, and you can solve everything without leaving your house. We selected three examples for you:
Symple Loans
Don't get wrong with this company's short time on the market. Symple Loans is one of the best, and its fast-growing is due to an excellent provided service. They offer a variety of loan modalities, like personal loans, credit card refinancing, car title loans, installment loans, and others.
You can get a loan from $5,000 up to $50,000, with up to seven years to pay it back. The lender will consider your credit score to determine the interest rates, which start at 5,75%. By the way, they have some requirements for the application. You need a good credit score and at least $25,000 annual income.
The whole process is made online, and if you're approved, the money will be on your account within 24hrs.
SkyCap Financial
SkyCaps Finacial has operated since 2013, being a stable company among Canadian lenders. The whole application is also made online, and you can get your loan within 24hours through a direct deposit on your account.
This company accepts applications from people with a wide range of credit scores, with no minimum required. The specialized staff will analyze each case to help with the best available solution. Because of their flexibility, the interest rates are a little higher, varying from 12,99% up to 39,99%.
Even though your credit score doesn't need to be excellent, you can't be in an active Bankruptcy, Debt Consolidation program, or Consumer Proposal. You'll need at least a $1,200 monthly income, and it must come from a job or pension. You can get loans as low as $500, up to $10,000.
Lendful
This lender is a good option for people with good credit history. They have operated since 2018 as a subsidiary of a federally regulated financial institution that has had excellent reliability for over 35 years. Lendfull offers installment loans that start at $5,000 and go up to $35,000.
To apply, you'll need an income of at least $50,000 per year and an excellent credit score. The repayment is made by automatic debits on your account, and you can get from 6 up to 60 months to pay it back. Interest rates start at 9,99%.
So, now you have all the information necessary to decide if a wedding loan is the best option for you. And if you're looking for a different kind of loan to pay for your expenses, check out the article below, where we'll tell you more about no refusal payday loans in Canada!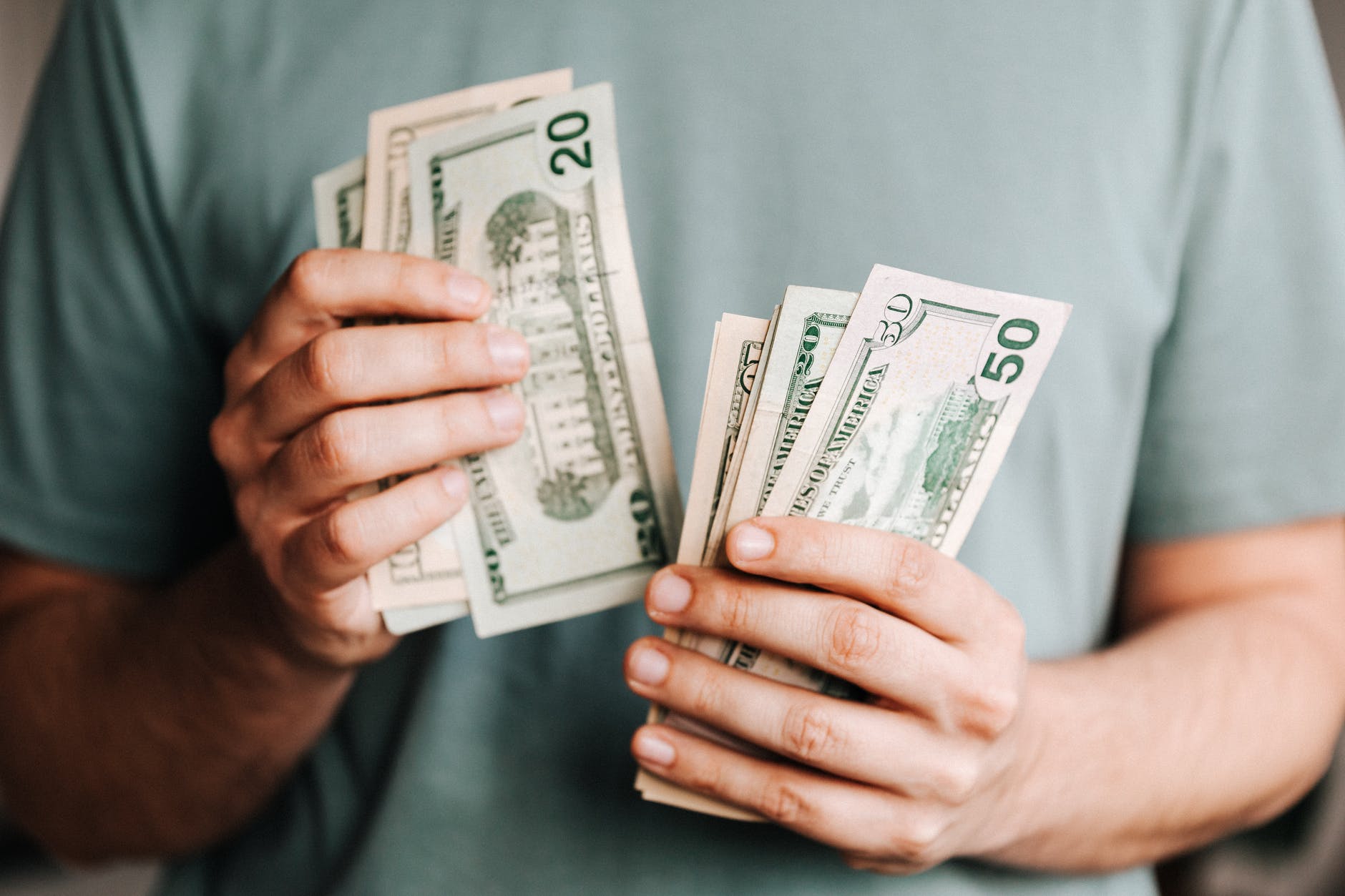 A payday loan is one of the ways you can get extra money almost instantly. Do you know how it works? Keep reading to find out the best no refusal payday loan for you!
About the author

/

Julia Bermudez
Reviewed by
Aline Barbosa
Senior Editor