Account (US)
Porte Savings Account full review
This Porte Savings Account review gathers important information about this mobile banking service, the fees associated with it, and the pros and cons for you to balance.
If you are looking for building a reserve for the future, this Porte Savings Account review is worth reading.
In essence, Porte is a mobile banking service that focuses on being affordable and offering fantastic interest rates along with bonuses.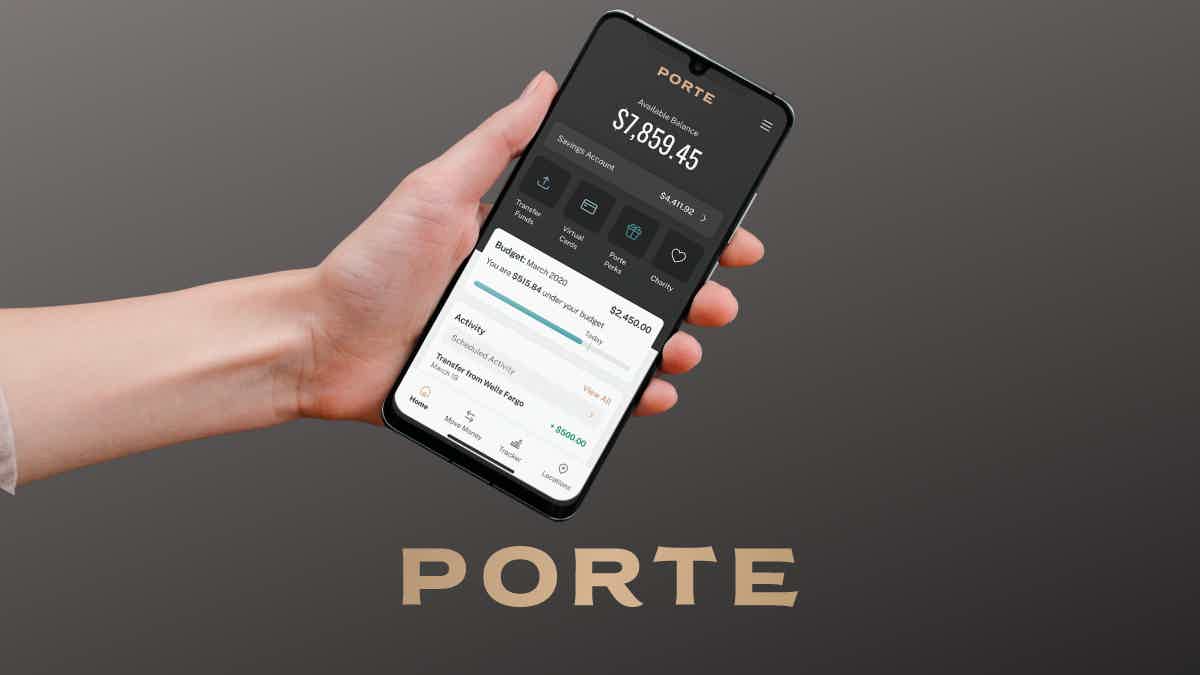 Find out how easy it is to apply for a Porte Savings Account and start earning up to 3.00% APY at no monthly service fees (conditions apply).
Besides that, this financial technology company offers a Visa debit card and a whole bunch of valuable features to make your daily financial management easier and faster.
How does the Porte Savings Account work?
Porte offers a complete mobile banking service to fit the new way of living and managing finances nowadays.
As you are already familiar with, there isn't much time to waste on traditional digital features when it comes to bank transactions.
Also, no one wants to pay high fees to access the essentials: convenience, flexibility, and security.
In fact, if you are trying to build a reserve for the future, the interest earnings should overcome possible bank costs.
But that's not what usually happens. Well, that's certainly not the case for Porte. In summary, Porte offers valuable digital services at no monthly maintenance fees.
Additionally, the funds from its clients are FDIC insured. The account also offers up to 3.00% APY on balances of up to $15,000 (conditions apply).
Shortly, this rate is approximately 14 times the national APY average. Of course, the app is fantastic.
Summing up, the dashboard is pretty user-friendly, and you can move money whenever you want and wherever you are.
You will be redirected to another website
Porte Savings Account benefits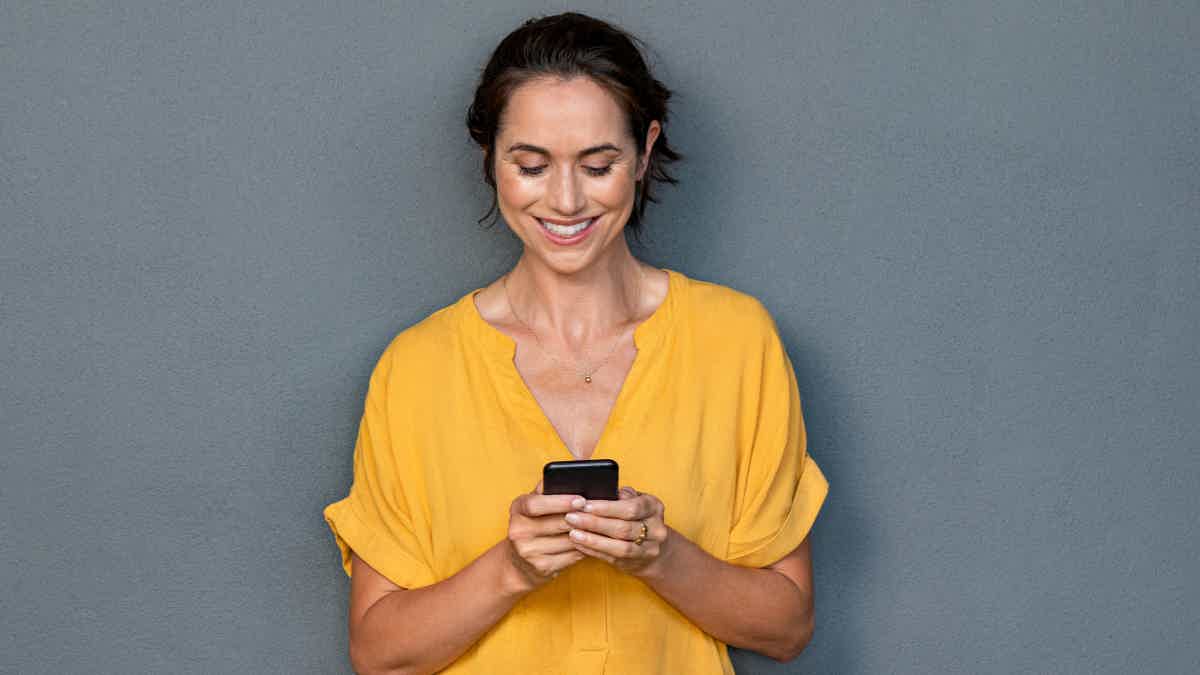 Besides the fact Porte offers the agility you need, the Savings Account offered by this fintech gathers all an investor wants, as shown in this Porte Savings Account Review.
The account doesn't charge monthly service fees, and Porte does not require a minimum deposit, so you save what you have.
Furthermore, you can unlock 3.00% APY by meeting some requirements, such as receiving at least $3,000 in qualifying Direct Deposits and completing 15 qualifying transactions each quarter.
Pros
Porte features a fantastic dashboard for you to manage your funds on your mobile device;
It provides you with a Visa debit card;
It offers good interest rates, and there are no service fees associated with the account;
There are no minimums required to keep on the savings account;
Your funds are FDIC insured.
Cons
You can only access the higher interest rates if you meet certain requirements.
How good does your credit score need to be?
You don't need a perfect credit score to apply for a Porte Savings Account. However, you must be at least 18 years old.
Also, you must be a permanent resident or a U.S. citizen.
How to apply for the Porte Savings Account?
Now, if you are interested in building your reserve for the future without worrying about fees, learn how to open a Porte Savings Account.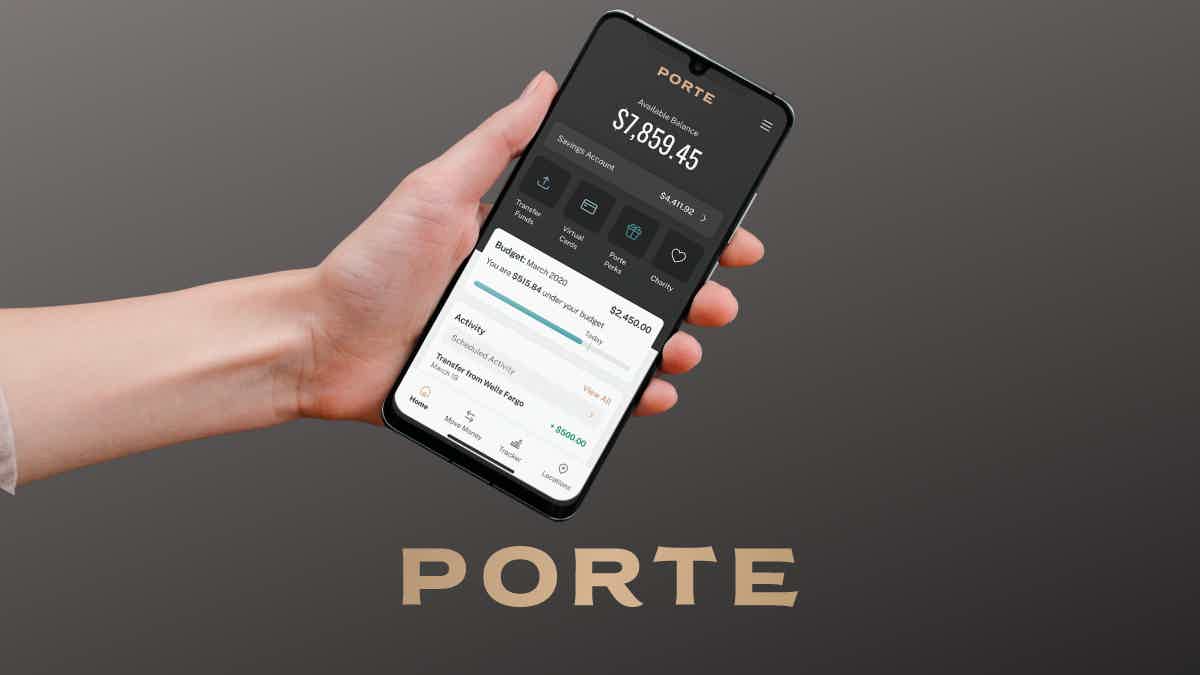 Find out how easy it is to apply for a Porte Savings Account and start earning up to 3.00% APY at no monthly service fees (conditions apply).
About the author
Aline Augusto
Reviewed by
Aline Barbosa
Senior Editor