Tips (US)
How to get rich faster: 15 essential steps
Want to know how to get rich faster? If you answered yes, you'll have to change. But although changing may be difficult, we're here to help!
Learn the faster way on how to get rich
Making a lot of money and learning how to become a millionaire may not be as simple as you think. One of the most popular objectives among those who want to start investing is to learn how to get rich faster. You probably want to enhance your fortune. Well, you have every right to do so. Because, when we are concerned about our future, we have to consider our financial situation as well.
However, the desire to become a millionaire overnight is a major issue for most people who seek to learn how to grow wealthier. First, your primary attention should be on the medium and long terms. And that is precisely what we are here for.
Here at Mister Finance, we might not make you become the world's next millionaire. But we are sure here to show you the way into what are the behaviors of rich people. In this article, you will find the essential step towards achieving this.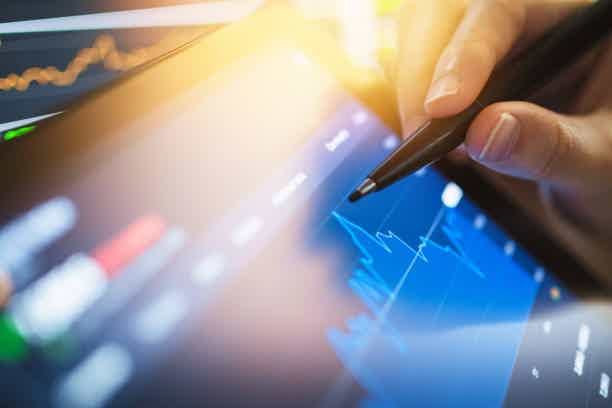 Are you thinking of starting to invest or already an investor? We have come up with a list of the best online brokerage accounts!
Is it easy to get rich?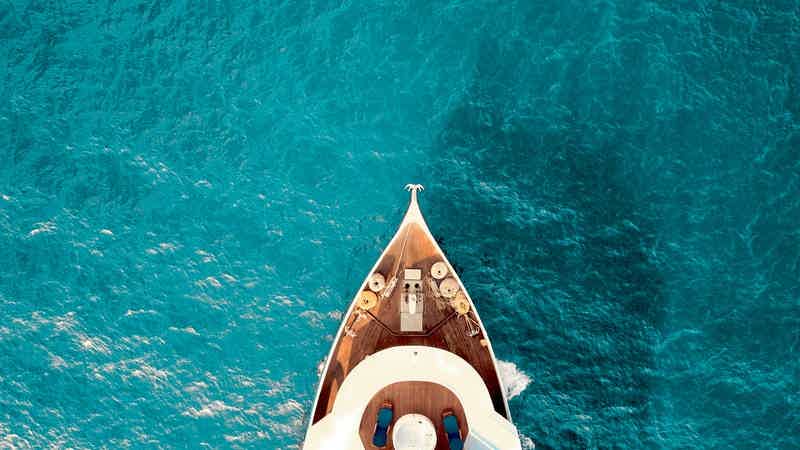 We will start by saying that no, it is not easy to get rich. If you are not rich right now, it means you will have to change your behavior, your habits, and your mindset. Anything that requires change is not easy.
However, this does not mean it cannot be done. Change is not impossible. Therefore, if you are willing to open your mind and try new things, the tips below might actually help you out. But before we want to prepare you a little.
So, here it is five painful truths you must embrace in order to get wealthy:
To only be concerned about money does not help,
Money alone does not make somebody happy, but it certainly provides the means,
You must make more money than you spend,
A credit card is not the same as having cash, and
You must mentally prepare for getting older
You will be redirected to another website
By submitting this form, I agree that I am 18+ years old and I agree to the Privacy Policy and Terms and Conditions. I also provide my signature giving express consent to receive marketing communications via automated emails, SMS or MMS text messages and other forms of communication regarding financial products such as credit card and loans. Message frequency varies and represents our good faith effort to reach you regarding your inquiry. Message and data rates may apply. Text HELP for help or text STOP to cancel. I understand that my consent to receive communications is not a condition of purchase and I may revoke my consent at any time.
How can I get rich faster with no money: 15 steps
Now, let us jump to the fifteen steps. Tell us what you think!
1. Invest your time
First, bear in mind that at the beginning there will be more effort than money. For this reason, be aware that you will have to clear your agenda a little and find some space for this new goal. That is, if you are really serious about this. In addition, it will not be helpful to get stressed or anxious so fast.
2. Study
As we have said, you will have to clear your agenda a bit. After doing so, during this free time you will start by investing your time in investment education. In order for this to happen, one tip is that you make your own list of professionals whose words and knowledge you trust.
This is because there are many different pieces of information, which will depend on the investment professional. So, be careful. Do some leg work, and ask around. We hope Mister Finance will be on your list too!
3. Plan and do
Based on the study that you will do, afterward, you will need to plan your strategies and, of course, execute them. The more detailed your plan is, the better. Because this will make executing easier, as well as avoid that you get frustrated for not being able to accomplish your tasks.
When we make a list, writing down easy and simple tasks and checking each item more quickly makes us feel like we can do it.
4. Have discipline
Making checklists also helps us continue being disciplined. Unfortunately, acquiring new habits can be harder than people think. It is very common for people to drop a new plan because they feel it is difficult to change. So, remember that you will have to persist.
5. Save money
Your planning and doing should include saving money in order to invest it. And guess what? In order for you to do that, you will have to have your personal finance organization up to date. Meaning, know how much you earn, how much you spend, and how much you can invest.
6. Spend less
Continuing the previous step, regardless of how much you spend, trust us: you can always spend less. So, be creative and get to work. Ask yourself what costs you can live without?
7. Invest in your abilities
While you plan how you will do to spend less, and actually start spending less, explore ways to earn more money by investing in your abilities. Maybe you have a hobby that can turn into a product or service which people want to buy.
8. Invest your money
It is only after all of these steps that you can actually start thinking about investing your money to become a millionaire. But this step can only happen after you open your back account and see the money you have saved.
9. Take calculated risks
Remember you have a list of excellent investment professionals whose content you trust will teach you what you need to learn? Well, such content must help you identify what are risky investments and why.
As a matter of fact, all investments involve risks. So, the trick is to identify which types of investments match your investor profile. This way, you will always take calculated risks.
10. Add value
This step regards pretty much everything. Value your job, and make sure you earn what you deserve. Do the same for your extra income coming from your hobbies. And, more importantly, value your efforts! Following these steps is not easy!
12. Be patient
Once you followed all of the previous steps, we take that part of your money will already be growing in some brokerage account. From this point forward, patience will be key. After investing some money, repeat the steps and do it all again, continuously.
11. Start a business
After a while, your money will start growing in your brokerage account. Of course, depending on the investment that you chose. And depending on it, you may already begin to get rich.
So why not also begin to think about what you will do with the money? One idea is to open a business because this will keep your money circulating, which in turn can make you get even richer.
13. Celebrate
Please celebrate after completing the previous twelve steps! Because it will keep you motivated. And by continue being motivated, you will also continue being disciplined. These steps are actually a cycle you have to keep circulating each time you invest money.
Therefore, celebrate often. But be creative, so you can obey step number six and not spend too much.
14. Feel gratitude
Being grateful, according to neuroscientists, has the ability to change our brains and have a significant impact on our life. Several scientific studies have found that when we express gratitude, the neurotransmitter dopamine is released, and the brain's reward system is activated, resulting in an increased sense of well-being and pleasure in the body.
15. Share with others
Finally, following the same logic of step number fourteen, try to give back to your community once you start seeing some progress. It will also make you feel good. After all, being rich is not just about the money in your bank account. It is also about having a rich mindset.
Enjoyed our content? Think you will follow these steps? Tell us about it and keep reading our articles.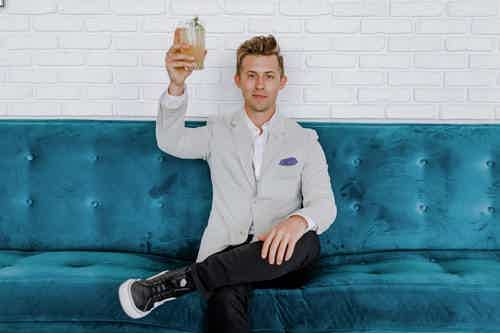 Think like a wealthy person and you might become one. No, it will not be easy. But we are here to give you a hand. Check it out!
About the author

/

Thais Daou
Reviewed by

/

Aline Barbosa

Senior Editor