Financial Education (US)
How to get a mortgage with poor credit?
Are you looking for a new home but have a poor score? If so, read our post to learn how to get a mortgage with poor credit!
Find out how to get a mortgage with poor credit and learn more about your credit score!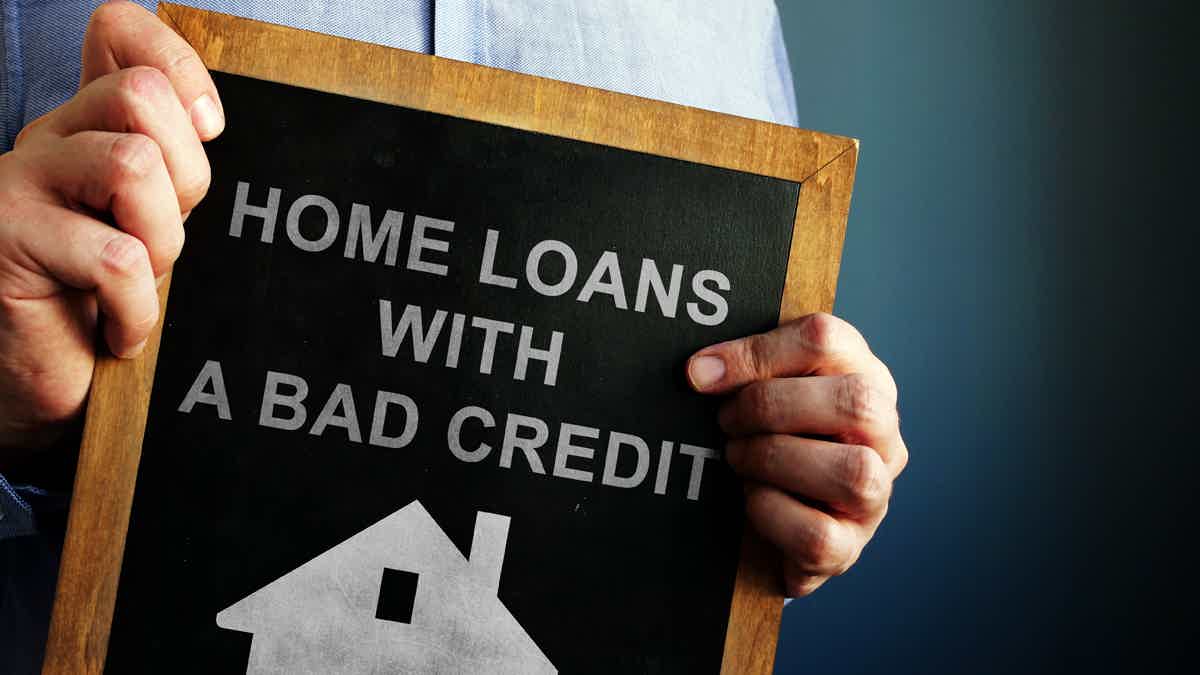 Your credit score is one of the most important factors when it comes to getting a mortgage. A low score could mean that you won't be able to get a mortgage at all. But can you get a mortgage with poor credit?
In this post, you'll learn more about how your credit score works and how to get a mortgage with a poor score.
However, getting a mortgage with a poor score can mean that you'll have some not-so-good options for you. So, if you want to find only good mortgage options, you may need to learn how to raise your score.
That's why, in this post, we'll give you some tips on how to build your score and give you information about tools to help you improve your financial situation.

Oportun Personal Loans are suitable for those with limited credit who need fast funds to accomplish goals. Check out how to prequalify and apply.
Finding a mortgage with a low score is not impossible, despite the fact that it may be difficult to do so. Mortgages may still be obtained through many channels.
If you have low credit but are interested in purchasing a house, you will be able to discover methods to receive what you need via this process.
In addition, if you keep reading, you will discover some helpful advice that you may use to improve your credit rating.
With this, whether you're just starting to think about buying a home or are already in the process of applying for a mortgage, this post will help you out.
Can you get a mortgage with poor credit?
Despite the fact that it may be more challenging, securing a home loan while having a bad credit score is not impossible.
Lenders always investigate the credit history of potential mortgage borrowers. In order to determine whether you would be able to repay the loan, they check your credit history.
If you have a low credit score, getting a mortgage loan might be difficult. You may not be financially ready for a mortgage.
For example, if you've ever taken out a loan and had trouble making the monthly payments.
If you have poor credit yet need a home loan, there is still a chance for you. It depends on the specifics of your circumstance and whether you have a "fair" or "bad" credit score.
Some mortgage lenders may even provide loans to those with poor credit. However, they can have a higher interest rate or extra fees.
If your mortgage application was denied, you might be in a better position to try again after making some improvements to your credit.
Your chances of getting a mortgage approved will improve. This will happen regardless of whether this is your first home purchase, relocation, or remortgage.
You will be redirected to another website
By submitting this form, I agree that I am 18+ years old and I agree to the Privacy Policy and Terms and Conditions. I also provide my signature giving express consent to receive marketing communications via automated emails, SMS or MMS text messages and other forms of communication regarding financial products such as credit card and loans. Message frequency varies and represents our good faith effort to reach you regarding your inquiry. Message and data rates may apply. Text HELP for help or text STOP to cancel. I understand that my consent to receive communications is not a condition of purchase and I may revoke my consent at any time.
Why is it hard to get a mortgage with a low score?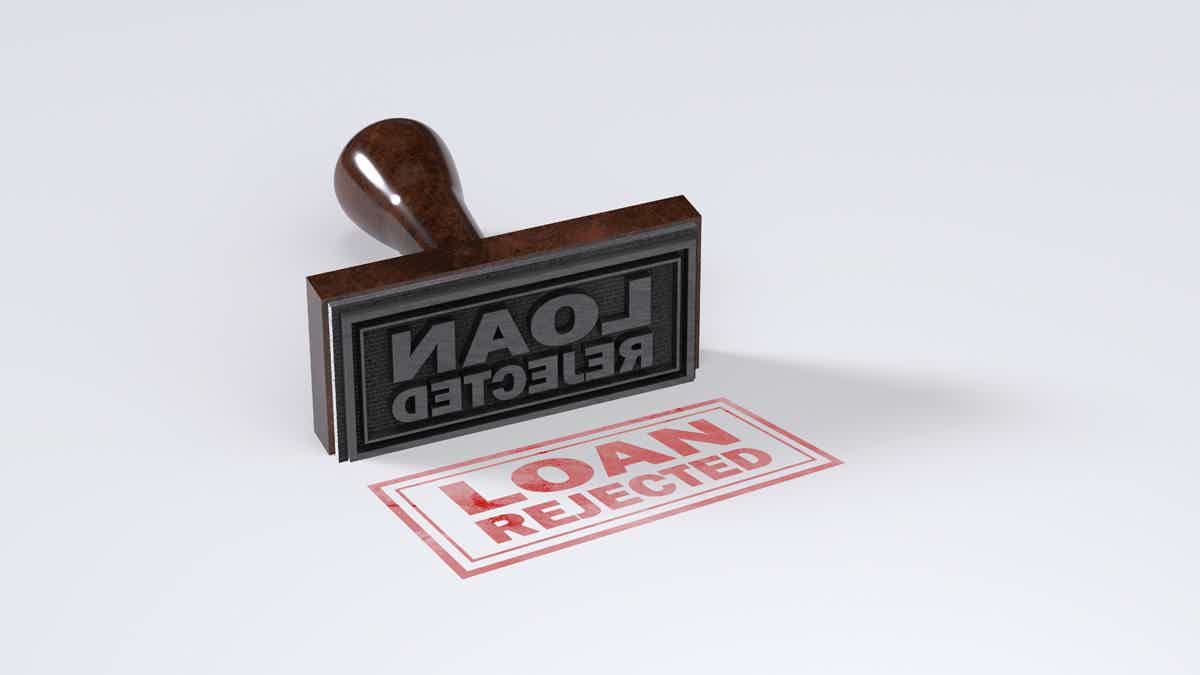 If you've been turned down for a mortgage, striving to boost your credit score is a good first step to take before applying again.
Your credit rating will improve gradually but certainly. Unfavorable information often stays on a credit report for six years.
Defaults, late payments, bankruptcies, and other forms of legal judgments.
When applying for a mortgage, some borrowers submit what is called an "Agreement in Principle".
This can happen if they are doubtful about their chances of being granted.
When a lender does not access your credit record but still gets a sense of where you stand, they are doing an informal credit check.
Your credit report will reflect this inquiry, but it won't be visible to other lenders. Being denied a mortgage from one lender won't hurt your chances of getting one from another.
How do credit score ratings work?
Many factors apply to the calculation of your credit score. And you may need to understand them better to learn how to increase your score.
Payment history (35%), debt load (30%), length of history (15%), forms of credit (10%), and current credit searches (10%) are the most important components of your FICO Score.
So, you need to pay attention to these items while using your credit cards. Plus, you should be careful with these factors when doing anything related to them in your financial life.
Tips for you to build your score and get better mortgages
You can do many things to help build your score. We'll show you below some of the main tips that can help you out with this!
Put forward punctual, whole monthly payments. Good credit history and a debt-free financial future are both possible outcomes of disciplined spending;
Reduce how much of your available credit you are using. Lower your credit usage ratio by cutting down on your monthly credit card spending or by requesting a larger credit limit;
Cut down on your stack of unused bank and credit cards. Then you may avoid becoming overwhelmed with or sliding into debt due to losing track of your balances and payments;
It's crucial to maintain checks on your credit score. This investigation will not have any impact on your credit score or credit history;
Keeping tabs on your credit report is crucial for ensuring that you don't miss any opportunities to boost or maintain your score.
Besides these tips, it can also really help if you use apps and platforms that provide you with content and tools. These platforms can help you better understand your score.
Plus, you can use them to help you check your score and learn how to increase it over time by having a healthier financial life!
And if you want to learn how to join one of the best credit score monitoring tools, check out our post below. You can learn more about Credit Sesame Credit Score & Monitoring!

Credit Sesame Credit Score & Monitoring offers a range of free services so you can check and monitor your financial situation through a spectacular dashboard. Join now!
About the author

/

Victória Lourenço
Reviewed by

/

Aline Barbosa

Senior Editor