Financial Education (US)
20 easy and simple ways to make extra money at home
If you would like to find ways to make extra money at home, check out our post with 20 great and simple tips for you!
Find out how to make extra money at home legally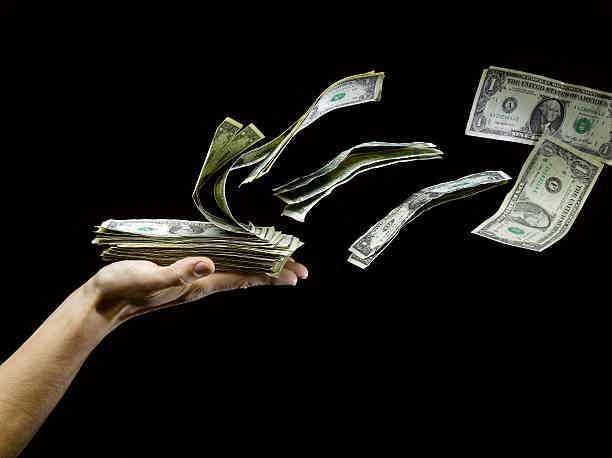 Who wouldn't want to learn ways to make extra money at home? Even though it might be best to start slow with these methods, you can get surprised by how much extra money you can make. And after you make your extra money, you might want to know how to save that money to achieve some goal you might have for your life. So, also check out our post below with 14 super easy tips on how to save money in 2021!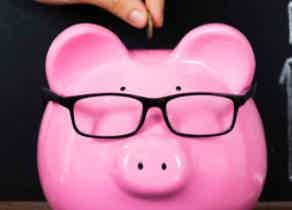 We are always looking for solid ways to save money when buying and also when spending. So check out these 14 easy tips on how to start!
How can I make extra money at home in 2021? Learn 20 easy ways!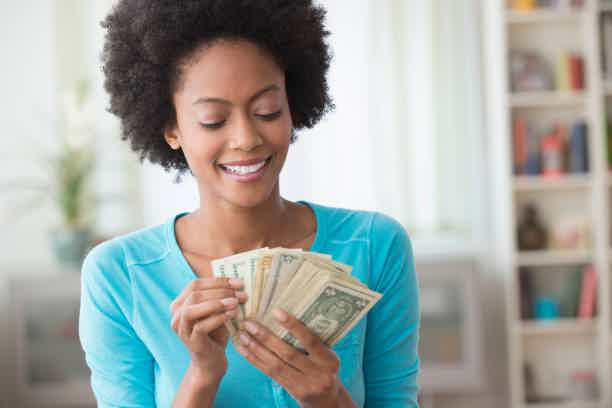 You will be redirected to another website
By submitting this form, I agree that I am 18+ years old and I agree to the Privacy Policy and Terms and Conditions. I also provide my signature giving express consent to receive marketing communications via automated emails, SMS or MMS text messages and other forms of communication regarding financial products such as credit card and loans. Message frequency varies and represents our good faith effort to reach you regarding your inquiry. Message and data rates may apply. Text HELP for help or text STOP to cancel. I understand that my consent to receive communications is not a condition of purchase and I may revoke my consent at any time.
Do reviews
A good way to make extra money is to try some product you like and post reviews on the internet. With that, companies can find you and pay for your reviews of their products. It can be books, make-up products, and others. Some companies can even pay you to try their products even if you are not a digital influencer.
Test products
This is similar to doing product reviews. However, we are talking about products that need to be tested before they go into the market. Such as a new type of chocolate and other related products. Some of the platforms that can help you get products for testing are Nielsen, Pinecone Research, and Toluna.
Rent your clothes
If you have some good and fashionable clothes, things that can go from a simple nice dress to a wedding dress or smoking, you can rent them. Some people only need some special clothing item to go to a party once or twice, so you can solve their problem by renting your clothes. Try to find platforms like Loanables and RentNotBuy that can help you find people to rent your clothes.
Become a digital manager
You can study to become a digital assistant for people who have an online life, like digital influencers or YouTubers. To do this job, you can go to some of the many websites that help people with this, like Remote.co and Upwork. You can research the jobs posted there and apply. But to do this work, you must have great communication and management skills.
Answer online surveys
Many companies need to test their marketing strategies and research before actually releasing their idea or product. So, they need people from certain specific backgrounds to answer some questions about their product or to answer about what they think of the marketing strategy they have. You do not need specific skills to complete these surveys. You can do it all from home as you will only need a computer with internet access.
Rent a space
If you live in a house with a spare room, you can rent that room and get money to help pay for the bills and rent. Or, if you do not want to live with a stranger, you can rent your house on Airbnb when you are on vacation, for example. This can work better if you have a house by the beach.
Sell some of your stuff
This is also a good way to make money from home. However, it is not something that will generate frequent money. But if you are looking for some quick cash, this can be a solution. Try to do some decluttering, and maybe you will find many items that you do not need but that someone else might want to buy!
Rent your driveway space
If you have an extra space in your driveway, renting it can be a great source of extra money. You can get up to $300 a month by doing this. And you can go to platforms like Boxcar to help you with this.
Make investments
You can use your time at home to study and research about investments and what can be the best one for you. By doing this, you can invest from your own home and get percentages from the investments made.
Do pet sitting
Many people have busy lives and need someone to take care of their pets. Some platforms can help you find people who will take their pets to your house for you to take care of them while they are at work or just busy. You can get paid by the hour and get from about $15 to 49 an hour.
Teach a skill
If you have a skill that you are very good at and think other people might want to learn it. Such as playing the guitar, drawing, cooking. Then you can teach these skills online and get paid for the classes.
Start writing for a blog
If you have good writing skills, you can start writing content for blogs that can pay you in many ways. You will be able to evolve your writing skills and get a writing portfolio besides making money from home.
Make your own blog
Another good idea is to create your own blog. If you love to write and have ideas to show the world, it can be a great idea to start writing a blog. You can get money from ads and companies once you get a considerable amount of readers.
Create courses
If you have experience in some areas, like music, management, even engineering, you can record online courses for people. You can offer courses with the basics or advanced parts. You will have a lot of work preparing the courses, but you will be able to get money while not working at the moment after the course is recorded.
Become a social media manager
This is very similar to digital management. However, it is more focused on creating the posts for the Instagram or Facebook page of some digital influencer. You can also help that person understand more about how to get more followers and good content.
Start using Fiverr
Fiverr is a platform where you can sell almost any service you can sell. You can sell your drawing services, design services, and others.
Earn cashback
You can start studying how to get cashback from the things you usually buy. You can go to platforms like Gumdrop that can help you when online shopping. Also, there are credit cards that have great cashback options.
Sell your art
If you are a very creative person who likes to draw, make videos, make necklaces, and others, you can get money for it. You can sell your art online by setting up an Instagram account or youtube channel. Or may you can even just start selling your art in your own neighborhood.
Sell your writing
If you like to write stories, you can sell them on the internet. You can sell books or just small stories or poems. By doing this, you can get a lot of money if it gets published.
Rent your car
If you have a car and do not use it so often, you can rent it to people who might need it but do not have money to buy one. You can use that money to pay for other things, and you won't even have to leave the house. You can use platforms like Turo to help you earn this kind of extra cash.
Final considerations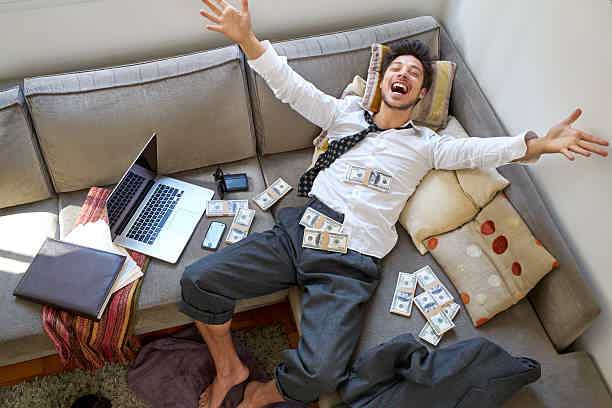 Always keep in mind that you can try many ways of making extra money at home. If one of the ways doesn't work for you, you can keep trying to find one that best fits you. Also, if you want to learn more about money, check out our post below about the three types of income!
Know how you can make more money without working any harder just by understanding the three types of income. Do you want to see how?
About the author

/

Victória Lourenço
Reviewed by

/

Aline Barbosa

Senior Editor